About Harris County Public Defender's Office
Funding & Oversight
The PDO is funded by Harris County and its budget is approved by Harris County Commissioners Court. Although, all general operational funding comes from Harris County, the PDO has received grant funding for particular projects from the Texas Indigent Defense Commission, U.S. Department of Justice and Houston Endowment.
The PDO has a nine-member oversight board that represents the bar and the community.
Objectives
Provide trial and appellate representation to clients charged with, or convicted of, felonies and misdemeanors.
Provide trial counsel and support to clients who are mentally ill or intellectually disabled.
Provide representation for juveniles accused of acts of delinquency in juvenile court.
Provide continuing legal education services to assistant public defenders and private defense counsel who represent indigent clients.
Act as a resource and support to private defense counsel assigned to indigent clients.
Improve the provision of services to mentally ill misdemeanor defendants.
Utilize performance measures of indigent defense services to provide evidence of effectiveness.
Engage in a collaborative effort with the defense bar for systemic policy development and decision-making.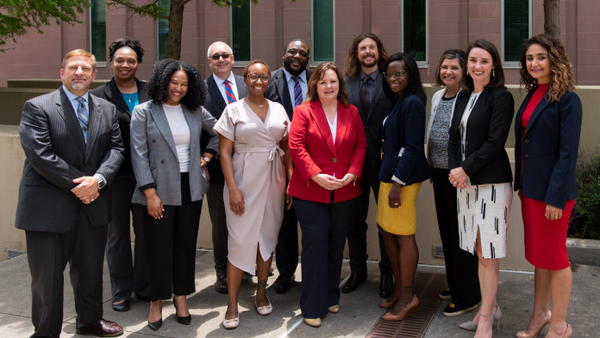 Read About Our Office